Wednesday, August 14, 2013 at 3:23PM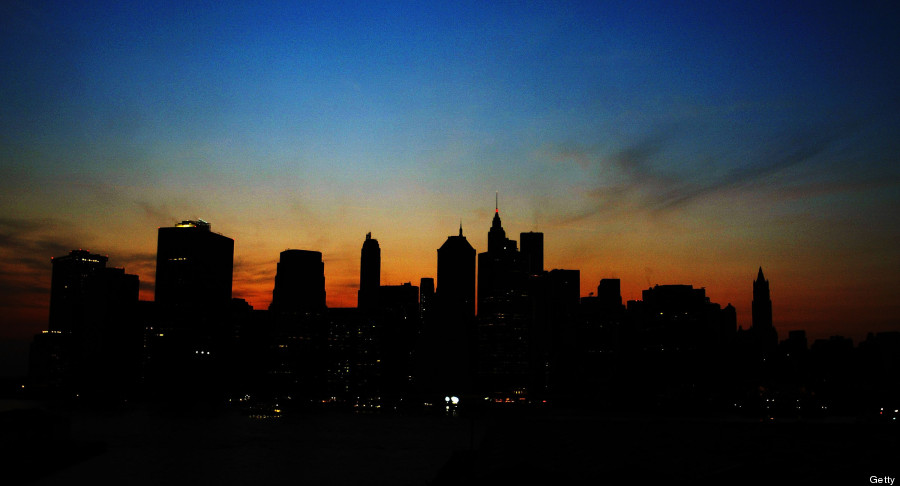 The 2003 Northeast Blackout, 10 Years Later (PHOTOS) - Huff Post
10 years ago today, was one of the fondest days I've ever experienced in NYC.
The Northeast was struck with a 30 hour blackout. I know not everyone had a pleasant experience that day, but I cherished mine. In my Brooklyn neighborhood we BBQ'd... we helped one another... we met/shared beers with neighbors for the first time, we'd greet/cheer those who walked from manhattan... no one got home to watch tv or play video games, instead they'd drop off their stuff and joined us for conversation on the rooftops as we gazed upon the once in a lifetime sight of the dark silhouette of the NYC skyline.
Next Year I'll avoid using electricity on this entire day, maybe some of you would be interested in joining me.